| | | |
| --- | --- | --- |
| Welcome | | You are not currently logged in. |
| | | |
| --- | --- | --- |
| | | |
| | | |
| | | |
Hey everyone, we have been real busy around the shop lately making it tough to stay on top of the website. We are currently going to began revamping the website, adding more content, as well as an online store!  You will be able to order right from us, and have the parts drop shipped to your house! You will still be able to come in the shop, get tech help, and order parts direct as well. Read More...
Download:

Legend-Racing-WLUP-FM-3-19-15=REV==SPEC-2.mp3
Here at Legend Racing we are constantly evolving to serve you better, this is just some of the hundreds of manufacturers we carry and have access to! We can match almost any pricing, and can drop ship anywhere in the country. Brands Manufacturer Code Products 303 PRODUCTS, INC. Read More...
Here is a quote from Dragzine Online Magazine- "Nick Mobus is going for the record of World's Fastest Stock CID nitrous LSX. The current record is a 9.29 and he's hoping to eclipse that at some point over the weekend. The engine was built by Steve Roden at Legend Racing Enterprises in Schaumburg, Illinois. Roden also does all of the tuning on this machine."
On Nicks first pass at the Indianapolish LSX Shootout was a fun one, as Nick let off the transbrake the car climbed the tires and went straight on the bumper. He brought it back down stabbed it again and it carried the wheels out 200 feet and ran 9.69@143. With a few suspension adjustments we took it out for the night time qualifying session where the air was great, and the track was set on kill. The Nick let go of the button, went it's best ever 1.33 60' had to peddle it a little as he hit the rev limiter and drove out towards the center line, it went 5.87@118 to the 1/8th and made a record setting 9.19@147 through the traps.
We tried to go for one more run on Saturday night, but the driver side travel limiter broke and it drove the car hard left and had to abort the run. It sure did make for a good picture though!
We would like to thank Nick Mobus for letting us be a big part of his racing program, the engine was built and designed in house by Steve and the results have spoken for themselves. Look for this car to go deep into the 8's next year.
If you are looking for record setting performance for your LS engine, or any engine... Call us today!
2010 Chevrolet Camaro intake & exhaust performance packages
We are now offering a complete Stainless Works exhaust system, with either the high-flow catalytic converter option or the "off-road" option. With the turbo s-tube, turbo chambered, or chambered round mufflers, and slash cut exhaust tips and a "Y-tip" to finish the exhaust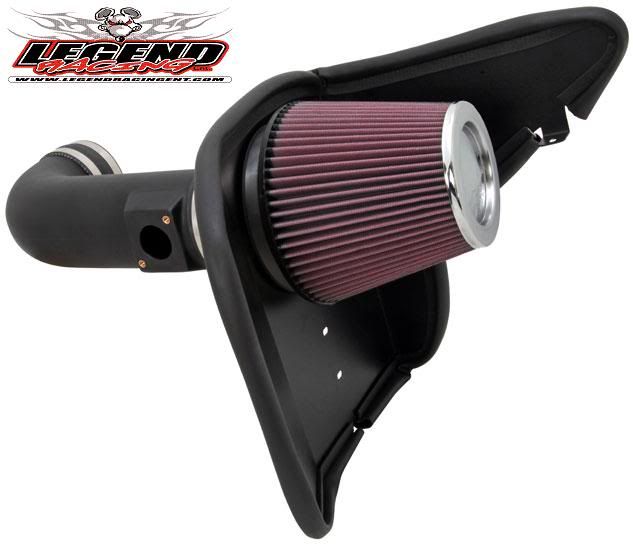 We are offering these packages for $2,389 for the off road system, and $2,589 for the high flow cats.
*all prices do not include shipping or sales tax*
Well, with winter starting to show it's face it's time to start thinking about next season. Here at Legend Racing we want to help you with your goals and projects for next year, we will be running great specials all winter long to help you out during this tough economy.

We also have specials on short blocks and long blocks, specials on labor for anything from suspension upgrades, disc brake packages, roll cages, and more.

Be sure to give us a call to get your appointment today, space fills up fast in the winter. Don't be late on the light, call us today!
| | | |
| --- | --- | --- |
| | | |
| | Labor Headlines | |
| | | |