Shop Tour
Legend Racing Ent.
Located in the heart of the Schaumburg industrial park.
616 Morse Avenue
Schaumburg, Illinois 60193
(847) 923-8979
Come and visit our new expanded showroom.
Quality products at great prices.
Premium oils and Transmission fluids
Fuel additives & Racing fuel
MSD Distributors
Ignition systems / coils
High Performance wires
Intake / exhaust / manifold / gaskets sets
Transmission Shifters
Engine Blocks
Performance Heads
and the list goes on and on...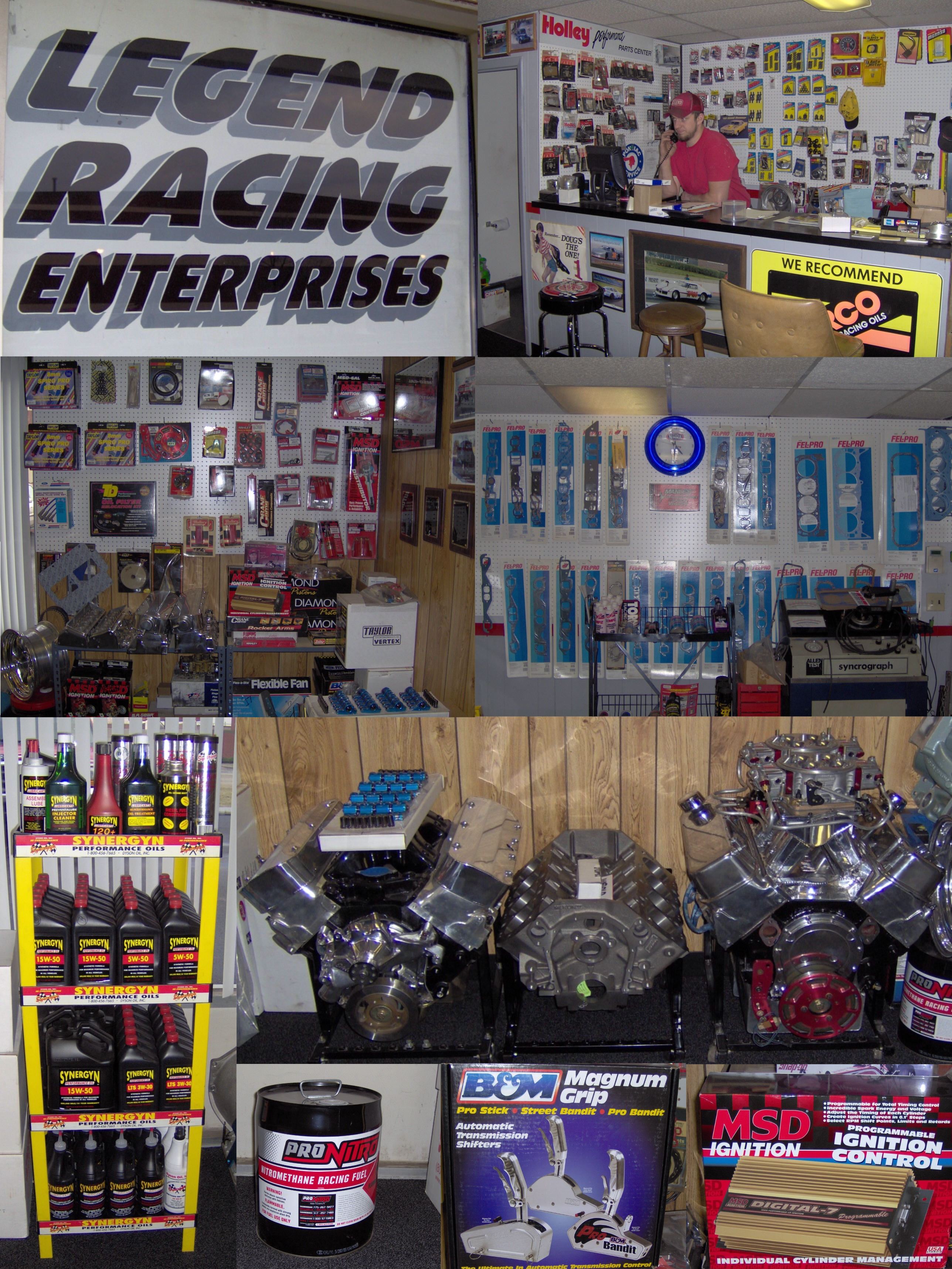 ENGINE BUILDING
&
COMPLETE MACHINE SHOP SERVICES
Page Last Updated: ()