Services and Manufacturers
At LRE we can build you a complete car from front to back and top to bottom. We specialize in muscle cars; anything from GTO's to Chevelles to the classy Tri-Five cars. We can do it all!
Motors
Machine work prices are as follows-
-The block prep package for any engine starts at $800, this is for a basic build. SBF, BBF, SBC, BBC, Pontiac, or Mopar. On engines with larger bores, and larger stroke crankshafts the prices start at $1,000
-Engine assembly prices start at $375, engines with high lift and large duration camshafts with greater compression ratios will start at $500.
-Competition valve job and setting the spring height prices start at $350
-Cylinder head re-surfacing is $65pr.
-O-ring and machine receiver groves starts at $250
-Crank balancing starts at $250, with no heavy metal.
Legend Racing can build you a completely custom motor. Wether you want to have a race only motor, a little more muscle in your Trans Am or want your show car to shine, LRE can make it possible. Looking for a fully polished and chromed custom motor? Or mabey a powder coated chevy orange block for your numbers matching Camaro? With the best people in the industry and top names in powder coating your dreams are just a phone call away.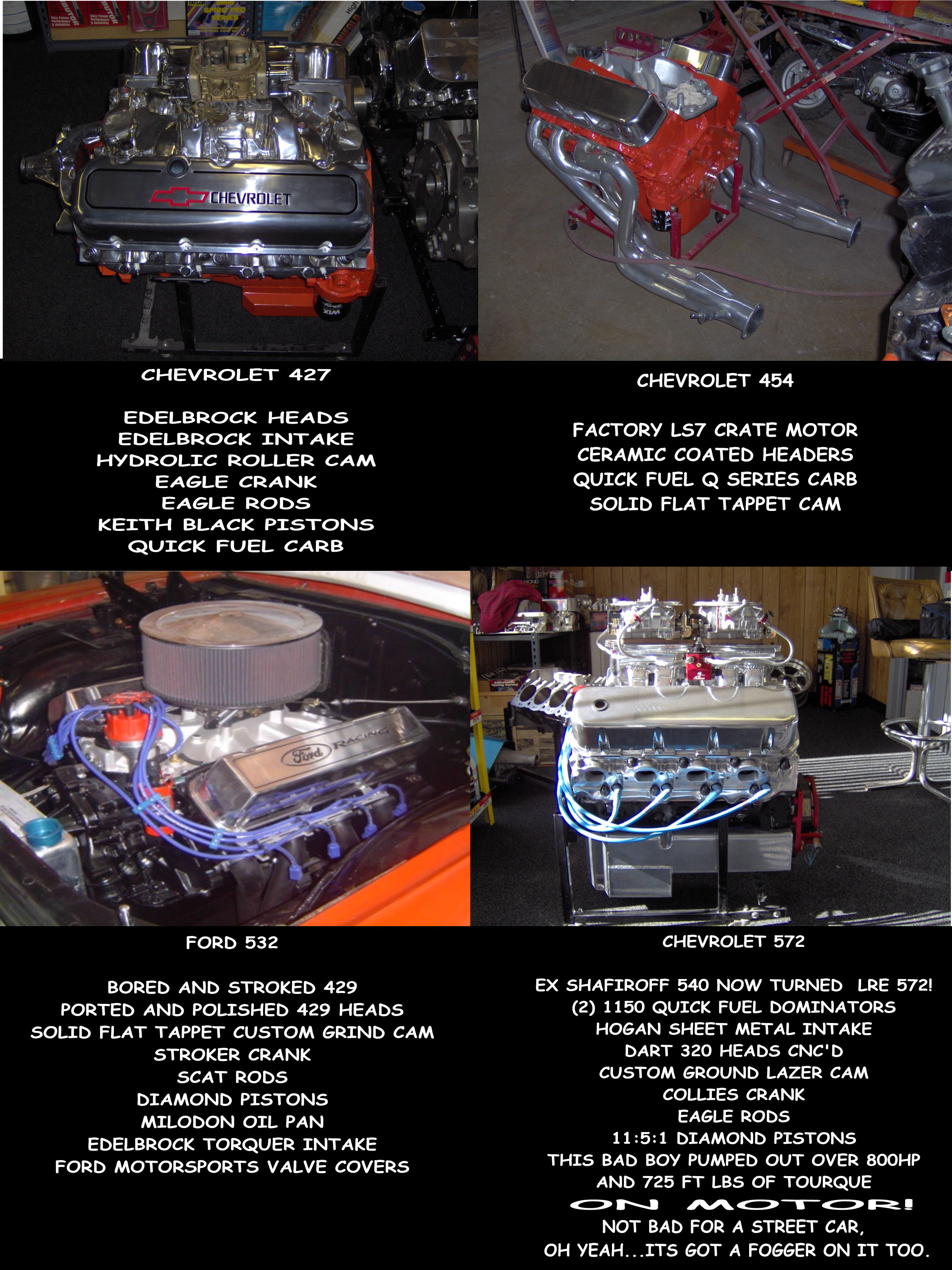 Page Last Updated: Sep 06, 2011 (09:50:00)